It only takes a moment for your pet to bolt out the door or break away from his leash, and many lost pets never find their way home because they have no form of identification when they get away. Tags on collars are great, but pets often break or lose their collars in their attempt at freedom. Microchipping is a way to ensure your pet can find his way home, with permanent identification always in place. Here is a closer look at how you can use a microchip to keep your pet safe.
What Is a Microchip?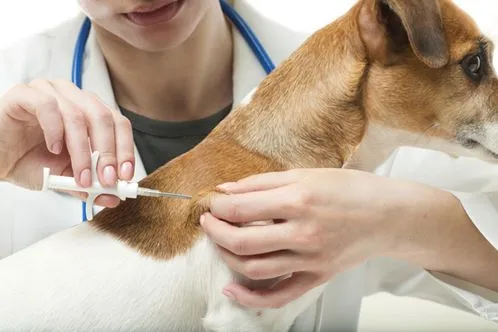 A microchip is a tiny electronic device the size of a grain of rice. It is placed just below the skin with your stored information. When your pet gets lost, all vet hospitals, shelters and police stations are able to scan for the chip and quickly get in contact to get your pet back to you.
Is Microchipping Safe?
Microchips do not need a power source, contain no moving parts and are extremely safe to use. The Home Again microchips we use contain an anti-migratory cap, so it sits tight in one spot. They are made from high-grade surgical materials, that last a lifetime with no discomfort or rejection.

What to Expect at a Microchipping Appointment
The procedure is simple and can be done during any regular visit with your pet. The veterinarian will inject the microchip using a sterile syringe under the skin between the shoulder blades. The procedure is quick and causes minimal discomfort, just like a vaccination.
Once your pet is microchipped, we register them with Home Again for you. Then we give you the information on how to update your information whenever you move, get a new phone number or email. Up-to-date information is absolutely critical in order for you to be contacted when your pet is lost.

What Happens if Your Pet Gets Lost?
If your pet is lost and he is brought to a veterinary hospital, police station or shelter, any microchip scanner will instantly find your contact information. Then the vet, policeman or shelter staff will contact you to let you know where to collect your pet and get him safely back home.

Microchipping your pet is the simplest and fastest solution if your pet gets lost. Schedule your appointment at Higgins today and get the peace of mind that comes from knowing you will always be reunited with your furry loved one.